Simple WordPress plugin helps you optimize your sites for search engines like Google, and gets you more traffic:
Screenshot of SEO Scorer:
Testimonials and User Feedaback:
Excellent!
Hi George -
First of all I would like to say congratulations with your new plugin – it's excellent! I've used similar plugins before and have recently been using the Auto Link Genius Plugin, which is not great but has a fairly good basic SEO overview, for example:
- Use of keyword in title
- Use of keyword in H1 tag
- Use of keyword in H2 tag
- Use of keyword in H3 tag
- Use of keyword in first sentence
- Use of keyword in last sentence
- Use of image in Post
- Keyword in Alt tag of Image
- Link to External Page
- Outbound link to an Authority Site
- Keyword in URL
- More than 400 words of Content
As you know, your plugin covers all these plus quite a few more criteria points.
I also really like that the KW density setting can be manually altered (not so in Auto Link Genius, where it is set to a static 2 – 3.5%). Adding a list of secondary LSI keywords is also a great idea!
Another feature I like is the ability to see the primary keyword and SEO score directly in the pages listing. This is a great way to get a quick overview of how well the entire site is optimized.
I've tested your plugin on several WP sites and everything appears to be working as it should. I have also tested using the most recent WP 3.2.1 build on the latest Catalyst Framework (1.3.4) and found no problems whatsoever. Most of my WP sites are highly optimized and contain quite a complicated backend setup including several other plugins. So far, I have found no conflicts at all. Good job!
Kindest regards,
Chris Freeman
"Nice and intuitive"
Hi George,
It's always nice to beta test your products , here's my first impression:
- plugin installs and activates flawlessly
- nice and intuitive
- once I updated with a keyword input, appeared the list with all the tuning possibilities: nice
- the scoring seems to be accurate regarding the different tweaks I've made
Despite the tweaking possibilities the plugin is lightweight and doesn't slow down the site.
Well you made another nice plugin George.
All the best.
Eric Koch
"A very useful tool to any one serious about blogging…"
Hi George
Thanks for the chance to check out your new plug in.
What I've done so fare.
I've installed it onto three blogs and the advantages I've seen are most impressive. It shows clearly where the seo of the post is coming up short, allowing for any improvement that might be needed to be done before the posting so that the benefits of the SEO are achieved.
Thanks again for letting me try the plugin. I can see that it would be a very useful tool to any one serious about blogging.
Regards,
Milton Reid
"being a newbie this plugin has shown me how to improve my posts and seo score…"
Dear George
I can honestly say that the Seo Scorer will be a huge benefit to me, being a newbie this plugin has shown me how to improve my posts and seo score. I look forward to seeing my revamped sites improve there keyword ranking.
Chrisy
"can see already how valuable this will be"
Hi George,
I just got started with the plugin and can see already how valuable this will be. Being able to see right away if your post is keyword "rich" or, "keyword correct" is a better term, in an easy to read and follow format is awesome.
There is so much to think about and put into action and this plugin has really streamlined the "where to put good content in my post" and made me aware of lots I hadn't thought about.
I'm looking forward to putting it to use with every post and see how my rank performs in the search engines.
James Black
www.themasterchefblog.com
"very easy to use…"
Hi George
I have had one of my outsource workers using the plugin one one of my new sites, and this is what she says about your plugin…
"I personally like the plugin, since it is very particular with the SEO stuff on article content and it's very easy to use.
I think that this is one of the most effective SEO Plugins that I have used."
Aihra – Web developer
And personally I like it because…
"I can quickly and easily see if my employee has optimized pages, and what still has to be done"
Richard Hargreaves – Melbourne, Australia.
"Excellent plugin!"
Hi George
Excellent plugin! Easy to install, and gives great guidelines on how to optimize your posts for the search engines. There are some suggestions for post SEO that I didn't know about, so I've already learned quite a bit from it. I used it on a post I had on my blog, and it had very low SEO score, but by following the suggestions on the plugin, I quickly had it up to well over 60%. Aiming now for getting my post SEO even higher!
Audrey Harvey
"I really love this plugin."
I really love this plugin. It makes the optimization of the website contet very easy and takes care, that you dont forget anything to get the full SEO Max out of the post. Every single point of SEo is checked in your post, so that it is nearly a no brainer. You cant forget anything to optimize.
What i espacially love on it is, that the function to suggest secondary keywords. This can really help you if you maybe dind't thought of oter keywords and find new ones for your page.
I had already some different SEO Tools installed but this one here is absolutly my favorite now.
Best regards
Tobias (Warrior Forum)
"I have used many wordpress plugins that target SEO but none that optimizes to such as degree as this plugin…"
I have used many wordpress plugins that target SEO but none that optimizes to such as degree as this plugin. You are going to get all the information as you write your article or make a post. The keyword density, LSI's and other simple tweaks that will rank your site better. If your site is based off of articles then this is a great way to get some quality onsite SEO done.
Thanks
software248 (Warrior forum)
"is going to make a lot of peeps happy out there…"
Before I installed the SEO Scorer plugin onto my new site, I loaded in a new article that I thought was pretty well optimized. I already had another plugin that I ALWAYS use, and I was pretty happy with the optimization. That was, until I installed this plugin. What I thought was good turned out to be pretty mediocre!
The SEO Scorer showed that this article was 46% optimized with only 1.3% keyword density…DOH! It didn't just give me stats though, it gave me a full checklist of things that I got right and things that needed to be done to up the ante! Went through, hit update and voila 72% optimized and 3% keyword density. The added benefit of the secondary keywords suggestion function is a real bonus especially for keywords you may not have thought of.
Well done George, another great tool and one that I'm sure is going to make a lot of peeps happy out there.
imagene (Warrior forum)
The problems:
1) You may be relatively new to Search Engine Optimization and you don't know exactly how to optimize your posts for search engines like Google.
2) Even though you know that your posts should be optimized for the search engines, you never really do it. There are just too many details like "include the keyword in the title, URL, alt tag of images etc." (I was guilty of this one myself). Even if your content is great, it will never attract the traffic it deserves, because it's not properly optimized.
The solution and how it works:
SEO Scorer is a super-simple WordPress plugin that helps you optimize your posts. When you go to edit a post, SEO Scorer will give you hints on what you need to fix. For example: "Try to make your title start with your keyword."
As you keep optimizing your post, SEO Scorer will be giving you a higher and higher score. For example: 3.1%, 24.2%, 49.7%, 86.5%, 98.34% etc.
If you optimie your posts better than your competitors, you have a better chance of getting higher rankings and traffic.
What about customer support?
Sometimes, things happen. A server may not be configured properly to work with the plugin, or you may just feel "lost."
No worries! Just send us an email and we'll solve your problem for you in less than 24 hours (very often just a couple of hours).
I reply to emails extremely fast and many customers say that, with me and my products, they have received the best customer support than by any other vendor they have done business with.
10-Times-Your-Money-Back Guarantee
I always try to give my customers like you 10 times the real value that they paid for a product.
If for any reason you feel that SEO Scorer didn't really help you make at least 10 times what you paid for it within 2 months, then I don't deserve your money.
Same goes, if you feel that it doesn't do "what it says on the tin", or it's just not for you.
If that happens, then just send me a (polite
) email and I will refund your purchase.
Plus, you get to keep SEO Scorer as my way of saying "thanks for giving it a try."
Here's what you are getting:
1) The SEO Scorer WordPress plugin
2) SEO Scorer Installation guide
Just click the button below. You will be redirected to Paypal. After your order comes through, you will reach the "thank-you" page.
It will have the download link for SEO Scorer as well as the installation instructions (it installs and gets activated like any other plugin your have tried).
Developer's license:
(Use the plugin to optimize client's websites or sell sites that have the plugin installed on them. You can also use it on unlimited sites that you own).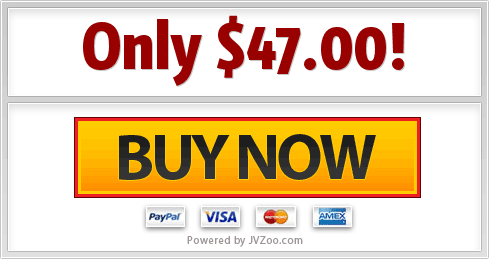 ---
Multi-Site License:
(Use on UNLIMITED domains you own)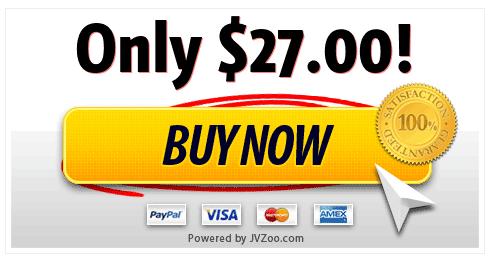 ---
Single-Site License:
(Use on ONE domain you own).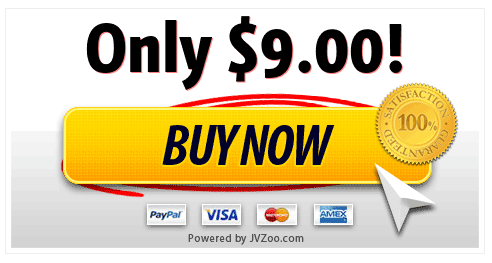 ---
To your success,
George Katsoudas
PS. Here's the summary: Download the SEO Scorer WordPress plugin for just $47. If within two months it hasn't generated at least $470 in extra profits, just let me know and I'll refund your purchase.
---